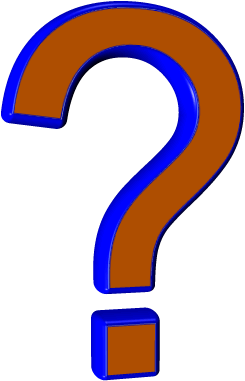 1. What happens if I use a company who is not qualified or insured?
A. If there is damage caused to your property or your neighbours property by the unqualified and uninsured company, you would be liable for the damge they cause, you could also be liable for any personal injury. This could be anyone from an employee from the company and or any of their assistants. You would also have no claim against the company for their poor standard or work.
2. How much does it cost?
A. It is practically impossible to price tree work over the telephone, every tree is different so we offer a free of charge quote service with NO obligation. We will come to your site/property, inspect your trees and give you professional advise followed up by a written quotation. This quote will detail the exact works to be carried out along with a FIXED cost. This is all provided free with NO obligation and at a time to suit you.
3. How quick can the job be done?
A. We carry out work immediately if the tree is dangerous. Normally the turnover of work is approximately three weeks. This may be delayed if we need to make an application to a local authority with reference to a tree preservation order or conservation area.

4. When is the right time to prune a tree?
A. Trees vary in species. Most trees can be pruned at any time of the year with a few exceptions. This can be discussed in more detail when we attend your site/property to carry out the free, no obligation quote.

5. My tree has a preservation on it, will you make the application on my behalf?
A. Yes, we will make an application on your behalf, upon receipt of an order for the works to be carried out by ourselves at no extra cost. We will keep you informed and process the application as quickly as possible.

6. What is the difference between a tree preservation order (TPO) and a Conservation Area (CON)?
A. A tree preservation order (TPO) covers individual trees or a group of trees, requires a specific application and must receive approval from the local authority before works can commence. Trees in conservation areas (CON) require six weeks notice of intent application. If after this time no written confirmation has been received then the works can proceed.